Purchase the limited edition Cold Void Record with a lenticular print cover release by KK Los Angeles and Cassette Recordings.
World renowned multi-media artist Rafaël Rozendaal and Dutch electronic musician Luuk Bouwman will debut their music and video project Cold Void here at our gallery. At the heart of the show is a self playing instrument that plays in sync with the video art pieces that were created for each of the tracks.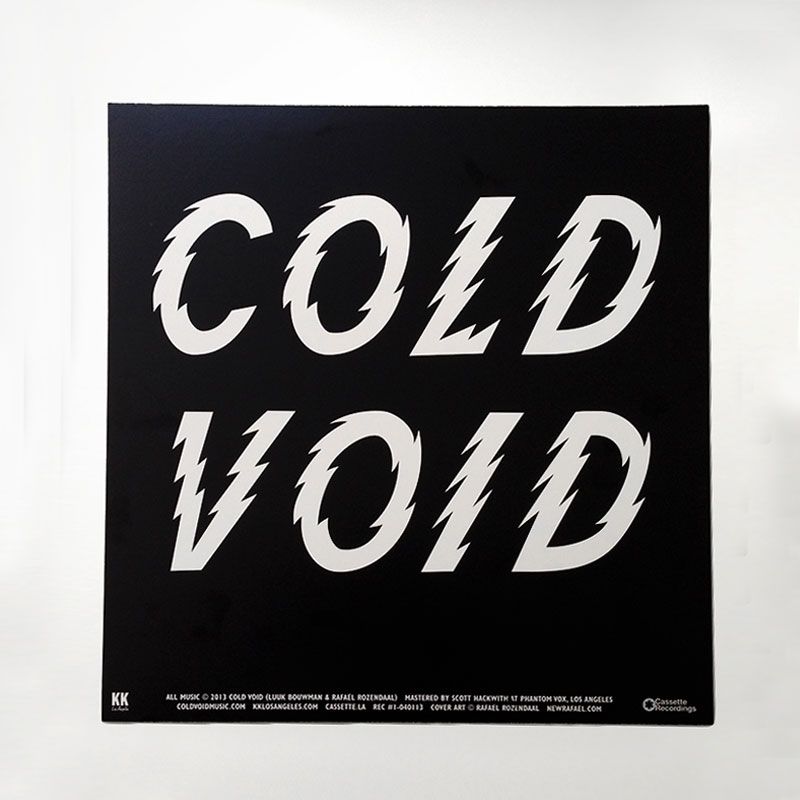 Rafaël Rozendaal is a visual artist who uses the internet as his canvas. His artistic practice consist of websites, installations, drawings, writings and lectures. Leaving him as the first artist to sell websites as art. Spread out over a vast network of domain names, he attracts an audience of over 40 million visits per year. He has also created BYOB (Bring Your Own Beamer), an open source DIY curatorial format that is spreading rapidly across the world. Along with these accomplishments Rozendaal was the first artist to do a takeover of Time Square in New York, and graced the largest screen in the world with his art in Seoul, Korea.
Luuk Bouwman is an Amsterdam based filmmaker and musician. He was guitarist in the Dutch technopunk band Aux Raus (2003 – 2011) with whom he played over 500 live shows and recorded three albums that were released by Topnotch / Universal Music and by Mexican cult label Nuevos Ricos. He's worked for TV and directed several music videos and documentary films.